I have a thing for old, quirky lamps. Great-looking new lamps are so expensive and vintage lamps are usually crazy cheap and way cooler, so I opt for the latter in my life. Sometimes they need a $10 rewiring job and 99% of the time I'll want/need to replace the shade, but I still think vintage is the way to go.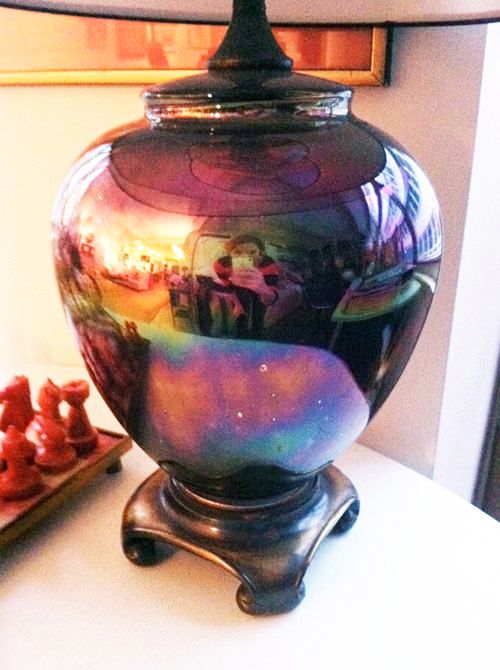 I found this lamp with the rainbow glaze at Junk in Williamsburg. I actually saw it there a couple times and passed it up. But the more times I saw it, the more I needed it. I think it was $20? The funny thing was as soon as I carried that lamp out of the store, a dozen people asked me where I got it. #winning. Even the hipster guy at the shade store asked me if I would sell it to him. But, it was just too perfect for
Joanna's room
.
The cool shade guy helped me choose this black semi-transparent organza shade. Feels so edgy, right? We used a clear Edison bulb in there since you can see through the shade.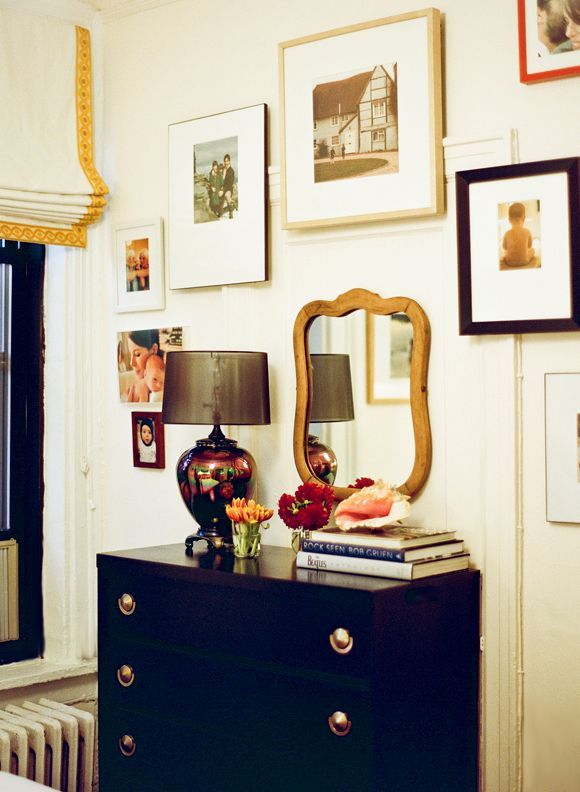 PS I kept thinking the lamp reminded me of something and the other day I realized it was the art in the Ruffalo's bedroom from Domino back in the day. Such a great room: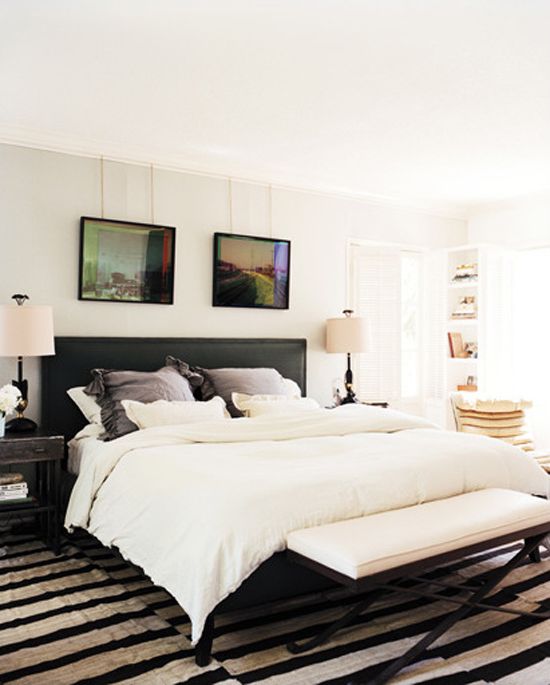 PPS I just started a
Facebook page
for LGN. Still working out the kinks, but I'll love you forever if you Like me? xx