You've probably seen that poster that says "Modern Art = I could do that + Yeah, but you didn't." DIY versions of modern art are harder to pull off than they might seem. Something tells me that trying a design like these below would be a little more doable, especially if your math skills are better than you brush work.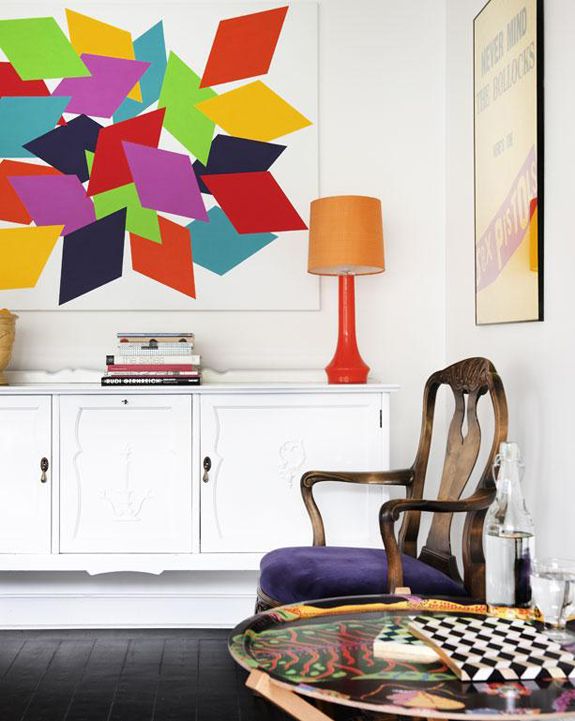 Pure Green Living Magazine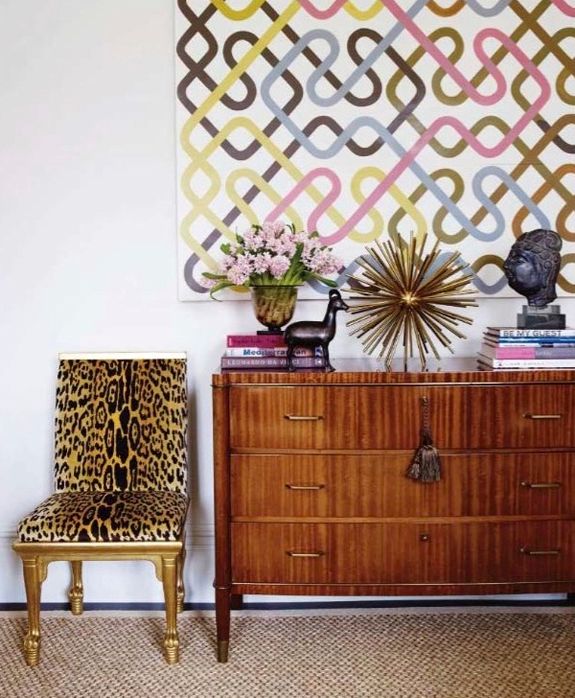 Elle Decor, via Anne Sage
P.S. Notice how these modern pieces are paired with more traditional/antique furniture and rugs. It's the mix that will make your friends wonder how much you paid for that lovely piece of art. It would not be a good idea to put art like this in a room full of IKEA furniture.