One of the projects I've been working on here in Arizona is my parents' bedroom. A few of you have asked me about my design process, and since this project will be in major fast forward (less than a week, start to finish), I thought it would be fun to document and report on the project day by day.
When I'm decorating a room from scratch, I always like to start with fabric. I am so inspired by pattern and color. Put a piece of pretty fabric in front of me and I can dream you up a room in about 30 seconds flat!
So when a couple weeks ago my mom asked me to start brainstorming ideas for her bedroom, I knew I needed to look for some fabric inspiration. Right bef0re we left Delaware, I stumbled across about 18 yards of remnants of this gorgeous Barbara Barry for Kravet linen, "Poetical', and that was the starting off point for the room.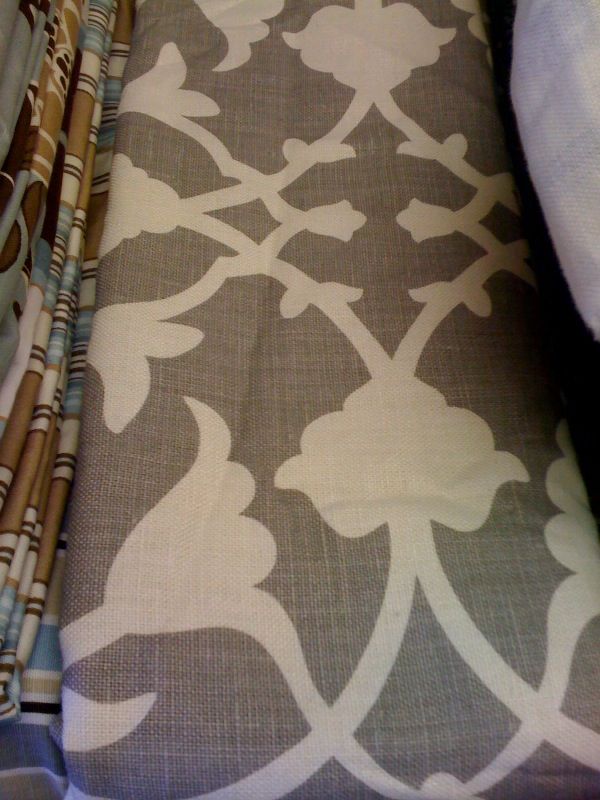 It's gorgeous – a little bit modern, but still with a floral and feminine feel. The gray and creamy white colors are perfectly neutral and were a great jumping off point. I emailed my mom a photo of the fabric when I found the remnants and she gave me two big thumbs up.
I brought all the fabric with me to Arizona. When I got to my parents' house, mom and I sat down with my new collection of Ralph Lauren paint chips, and we brainstormed color palettes.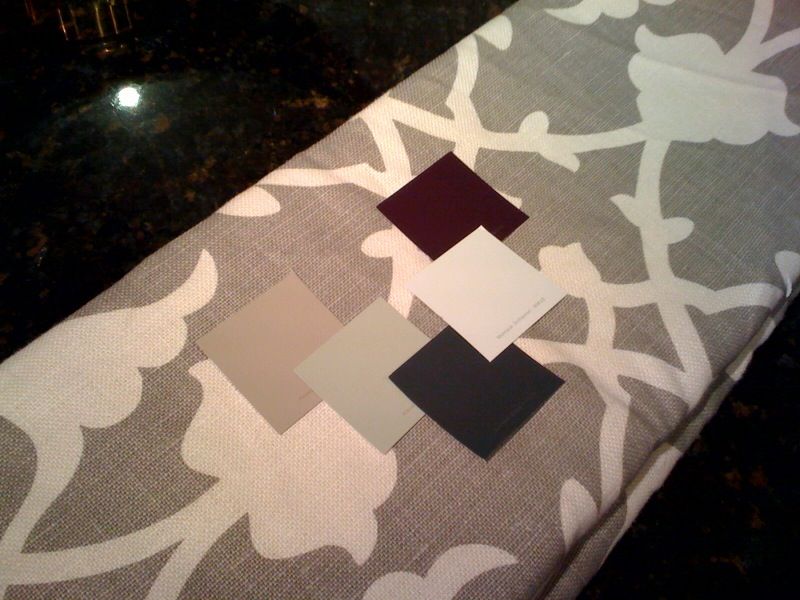 We decided on a very pale blue/green/gray for the walls, called 'Mountauk Driftwood'. My parents four poster bed would be painted a dark and moody slate, called 'Smoked Glass'. The en suite bathroom walls would be a dusty gray called 'Hopsack', cut 50%. Other accent colors would be a gray green called 'Kauai' and a deep aubergine called 'Persian Violet'. These colors would be used on bathroom cabinets and other accent pieces.
Next step: Painting!